Aboveground Storage Tank Services
More stringent aboveground regulations are forthcoming. We are prepared. We help aboveground storage tank owners comply with the Aboveground Petroleum Storage Act while prudently operating their aboveground systems. We minimize risk and add value by reviewing site compliance from the perspective of the CUPA. We help owners demonstrate prudent operation through thorough documentation and training. We can even help customers save on their insurance costs while protecting their generator investment.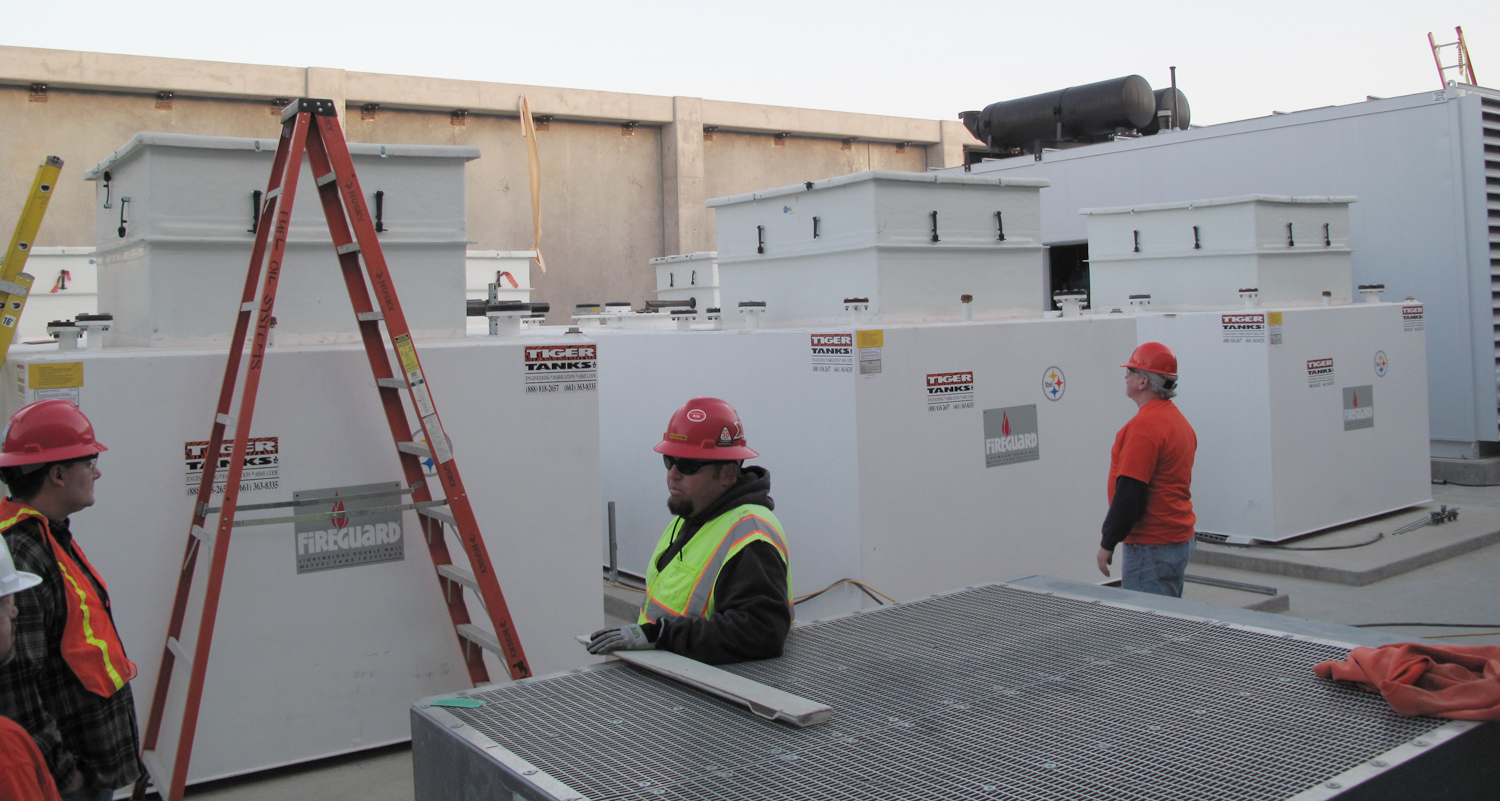 Leak Detection / Automation
Our technicians are familiar with just about every leak detection and monitoring/control system within our industry. This includes Veeder Root, Franklin Fueling, Simplex, Earthsafe, Preferred Utilities, Pneumercator and others. We can efficiently troubleshoot, repair and program any of these systems. We offer cost effective aboveground monitoring and testing certification programs. These programs assure prudent tank and system operation and APSA compliance.

Repair Service
Fuel Oil Systems can diagnose and repair aboveground storage tank systems. Our experienced technicians can perform a consult free of charge with a phone call or email request.

Fuel Polishing / Cleaning
We offer cost competitive and timely fuel polishing and cleaning service. Our special 60 gpm unit means that Owners can receive time and cost efficient fuel cleaning on even the largest tanks. We sample the fuel before and after to assure value added cleaning. We performed 4 very large cleaning services in the last year.
Installation Service
As both Design-Build and Plan and Specification installing contractors, we install Aboveground storage tanks, both large and small. We are expert in building highly reliable mission critical fuel systems.

Abatement and Removal
We can abate and remove aboveground piping, day tanks, bulk storage tanks. We have experience in difficult jurisdictions and difficult physical locations.

APSA Compliance
We help owners comply with requirements of the Aboveground Petroleum Storage Act which came into effect in 2008. Spill Prevention Control and Countermeasure plans and Tank Facility Statement are prepared and filed by our engineers. We organize and keep the records handy on-site for ease of dealing with the local authority having jurisdiction.